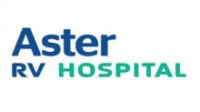 Aster RV is the most famous multispecialty hospital in Bangalore along with the services of International standards. Aster Rv is one of the top Hospital in Bangalore providing world-class treatment with multidiscipline healthcare services at affordable prices. Being a famous hospital in Bangalore Aster RV treats their patients as well with multi healthcare services. Aster RV is equipped with 250-beds operation services, 53 bedded ICU, 30 Ventilated beds Da Vinchi Robot, Biplane Cath Lab, Interventional Radiology, Intraoperative MRI and offers 24/7 emergency care and an ambulance with medicine.
Establishment: Year 1987
Location: Four Bungalows, Mumbai, India
Specialisation: Multi Specialty Hospital
Asret RV Hospital OPD Timings: Monday – Sat 09:00 am – 07:00 pm
Aster RV Hospital Address: JP Nagar, Bangalore, India
Modes of Payment: Cash, Debit or Credit Card, Net-banking.
Aster RV Hospital Accreditation: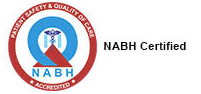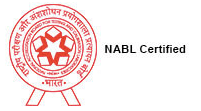 Aster RV Hospital OPD Appointment Phone Contact Number:
(+91) 98-30-36-36-22
Our Online Booking Helpline also Available on the following FREE Apps. You can send us your passport scan copy and medical report for 100% Free Medical VISA invitation letter and Doctor Appointment.

Center of Excellence:
Cardiology , General Surgery , Cancer Treatment, Liver Transplant, Kidney Transplant, Orthopaedics, Neurology
Aster RV Hospital, Amenities & Facilities

.                 

.                 


For International Patient Extra Care
and Support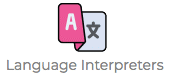 .               

.           
.               


ABOUT Aster RV Hospital:
Aster RV Hospital was established by Dr. Azad Moopen, a Philanthropist at the year 1987.
Now, it has own branches all over 8 countries including head-office at Dubai and has compasses more than 25 hospitals, 116 clinics, 236 pharmacies.
During this long 33 years aster RV provided the best quality of healthcare services and various department of specialties treatment like orthopedic, cardiac, neuron, diabetes, dermatology, gastro etc.
TEAM and SPECIALTIES of Aster RV Hospital:
Aster RV hospital provides their patients more than 3000 best qualified Doctors and experienced nurses.
The medical and non-medical staffs are available for helping their patients 24/7.
the hospital also provides the emergency medicines and emergency services.
INFRASTRUCTURE:
Aster RV Hospital provides 250 beds on which 53 beds are occupied by Intensive care units with a spacious waiting area.
It has world class infrastructures and offering technology like Biplane Cath Lab, Intraoperative MRI, and Da Vinci Robot.
It has also provided 53 ICU beds, 30 Da Vinci Robot, 30 Ventilated beds.