Fortis Hospital Anandapur, Kolkata, Online General, And Laparoscopic Surgery Doctor Appointment Booking Helpline Number – Call or WhatsApp or IMO – +91.9830363622
Our Domestic and international patient support teams always ensure you get the best international level experience and treatment facility to get well soon and hassle-free medical journey to you and your family members. Fortis Hospital Anadapur Specialised in Trauma Care and all type of Emergency Medicine treatments.  
Establishment: Year,2008
Location: Kolkata, West Bengal
Specialization: Multispecialty Hospital

Fortis Hospital OPD Timings: Monday – Sat 09:00 am – 07:00 pm

Fortis Hospital Rashbihari Address:

111A, Rash Behari Ave, Dover Terrace, Gariahat, Kolkata, West Bengal 700029

Fortis Hospital Anandapur Address:

 

730, Eastern Metropolitan Bypass, Anandapur, East Kolkata Twp, Kolkata, West Bengal 700107

Modes of Payment: Cash, Debit, or Credit Card
Fortis Hospital Accreditation: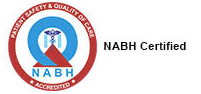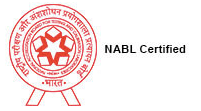 Fortis Hospital OPD Appointment Phone Contact Number:
(+91)  98-30-36-36-22
Our Online Booking Helpline also Available on the following FREE Apps. You can send us your passport scan copy and medical report for 100% Free Medical VISA invitation letter and Doctor Appointment.

Center of Excellence:
Cardiology , General Surgery , Cancer Treatment, Liver Transplant, Kidney Transplant, orthopaedics, Neurology
Fortis Hospital, Amenities & Facilities

.                 

.                 


For International Patient Extra Care
and Support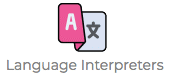 .               

.           
.               

Fortis Healthcare Limited is one of the leading non-segregated Medicare service providers in the Health and Medicine Industry in India. Fortis, an IHH Healthcare Berhad Company being one of the largest with 4000 beds, 400 diagnostics centers and daycare facilities, currently renders not only in India but also in Sri Lanka, Mauritius and Dubai including some of the ongoing under development projects. Fortis Hospital, Kolkata offers a wide array of advanced medicine and treatment. The Hospital is equipped with up-to-the-minute and sophisticated technologies and infrastructural facilities specializing in critical and emergency care, neurosciences, nephrology, orthopedics, etc. The efficient and experienced team of doctors, nurses and other staffs are available round the clock.
          Fortis Hospital has extended its roots in Kolkata having specializations in almost every regard. Having its branches in Anandpur as Fortis Hospital, Fortis Daycare center near Minto Park, and an entirely kidney specialized unit in Rash Behari Avenue. Fortis has some of the finest, acknowledgeable and glorified doctors expert in their respective departments along with cutting edge technologies and infrastructural facilities. The medical team of Fortis Hospital is dedicated towards their job offering the utmost homely and comfortable care with the moto of  patients being their first priority.