Certificate Course in Physiotherapy Assistance
Certificate Course in Physiotherapy Assistance is a  professional course. Any student who has completed 10+2 in science stream from any recognized education board can pursue this course. The discipline is an amalgamation of art and sciences. Physiotherapy is a developing field of health care services, designed to produce responsible health science professionals who have the knowledge and ability to manage and prevent problems affecting the physical functioning of the human body.
Physiotherapy Certificate Course Fees:
INR 15,000
Physiotherapy Certificate Course Duration:
3 Months
For Admission Enquiry Call or WhatsApp: 
(+91) 98-30-36-36-22  
(+91) 86-97-28-43-60
Physiotherapy Assistance: What is it about?
Certificate Course  in Physiotherapy Assistance teaches experts:
1, To maximize the production of human movement,
2. Allow patients to achieve optimal confidence in physical movement and function.
3. It also performs evidence-based techniques to control disorders of the human body for people of all age groups,
4. Provide medication, precautionary advice, and care,
5. reestablish those with physical and psychological impairment and maximize clients' functional abilities for healthy lifestyles.
Physiotherapy or Physical Therapy is the medical technique of healing that involves :
physical prescription and restoration,
physical movement, force, and activities
to redress hindrances or distortions in normal bodily movement and
physical rehabilitation to normalcy through back rubs and physical exercise and movements.
Students enrolled in the course are taught to provide high-quality holistic care to patients, treat patients with physical difficulties resulting from illness, injuries, disabilities, or aging work in a variety of settings including hospitals, health centers, private practices, and sports clubs, develop relevant technical skills, develop good communication and interpersonal skills and stay updated with developments in the field from time to time.
Certificate Course In Physiotherapy Assistance professionals is involved in functions such as:
1. Therapy Manager,
2. Assistant Physiotherapist,
3. Sports Physio Rehabilitator and
4. Self Employed Private Physiotherapist etc.
The average annual salary offered to successful experts of the discipline in India varies between INR 3 and 20 lacs. It helps in increasing the candidate's experience and skillset.
Physiotherapy Assistance: Admission Process
 Admission is based on the candidate's performance at the 10+2 level.
Based on student's performance in 10+2 examination or an equivalent examination for admissions, candidates are selected for admissions in this course. Interested candidates can apply for this course through online/ offline application process.
Physiotherapy Assistance: Syllabus and Course Description
A month-wise breakup of the course's syllabus is tabulated here.
| | | |
| --- | --- | --- |
| 1st Month | 2nd Month  | 3rd Month  |
|  Basic Assessment & Evaluation | Foot Condition | Postoperative Rehab |
| Pain Management with Electrotherapy | Neck Condition | Ortho Rehab |
| Balance & Coordination Training | Shoulder Condition | Neuro Rehab |
| GAIT Training, Orthotics & Prosthetics | Knee Condition | Stroke Rehab |
| Ergonomics & Posture correction | Shoulder Condition | Parkinsonism Rehab |
| – | LBP | Cardiac Rehab |
| – | SI JointPathology | Lung Rehab |
| | | COPD Rehab |
| – | – | Vestibular Rehab |
| – | – | Paediatric Rehab |
| – | – | Migraine |
| – | – | Vertigo |
| – | – | Advanced Manual Therapy |
| | | Taping |
| – | – | Sports Injury Rehab |
| – | – | Geriatric Rehab |
| – | – | Lymphedema Management |
Physiotherapy Assistance: Who Should Opt?
Listed below are the minimum criteria which candidates interested in pursuing the course are required to fulfill, in order to be eligible to apply for the course.
Successful qualification of class XII from a recognized educational Board.

Preferably, Science subjects as the main subjects of study at the 10+2 level, and a minimum aggregate score of 45% (40% for SC/ST/OBC candidates).
Skills Required
Time management
Tolerance and patience
Good physical health and fitness
Interpersonal skills
Teamworking skills
We Work with Top-Notch Hospitals in India and Abroad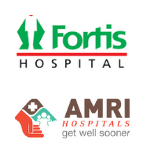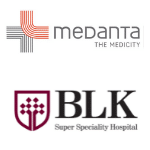 Hospital-employed physiotherapists may earn Rs. 5000-7000 a month; and can even go up to 1500/day in private practice. Though salaries vary by location and institution and sector, an annual physiotherapy salary ranges between Rs. 74,190 to Rs. 6,02,002. But keep in mind that hospitals usually hire B.Sc in Physiotherapy Passsout Candidates. Our Aim to conduct this course is to support and assist experienced B.Sc in Physiotherapy practitioners. As a Freelance Physiotherapy Assistant, You Can Earn a Salary Range of 10K to 15k Initially under the Supervision of a Senior physiotherapist. Please Earning opportunity and figure may change as per work scope, experience, City you are operating and Time Involvement, etc.
Physiotherapy Assistance: Career Prospects
Such professionals are responsible for treating physically challenged people across orthopedic departments, private & government sectors, health institutions, rehabilitation centers, defense medical organizations, gyms, health centers, NGOs, sports clubs, and sports franchises, etc.
In recent times, as society's lifestyle is changing, cases of musculoskeletal problems have been on a dangerous increase. Such problems can be usually solved by the intervention of a physiotherapist.  Physiotherapists refer to most of these cases.
Top Recruiting Areas & Top Job Profiles
The post for Physiotherapy are as follows: Clinical Physiotherapist  | Physiotherapist doctor | Home care rehabilitation physiotherapist | Assistant physiotherapist | Faculty in physiotherapy | Neuro physiotherapist | Medical coding jobs for a physiotherapist | Pediatric physiotherapist
Best Physiotherapy Assistance Course in Kolkata
INSTRUCTOR-LED ONLINE CERTIFICATION TRAINING IN KOLKATA
5000+

Learner

3 Tracks

Out Come Oriented

12-15 weeks

Recommend 3 – 4 hrs. /week

Aug 31, 2021

Start Date

300+

Hiring Partners

EMI Options

 

Starting at INR 5k
Expert Instruction 
Our courses are designed and delivered by expert trainers in Kolkata, Delhi, Bangalore who excel in a variety of Physiotherapy Department.
Live Projects
Learning is a fun when you get to apply your learning and see outcomes. Working with mentors on live projects make your industry ready. 
Placement Support 
Your [personal career coach will be by your side to get your resume noticed by top hospital. We offer 100% placement support to all our students.

Case Studies
Our case modules have been crafted to coordinate the diverse requirements of the students. You get a wide scope of options to Choose from.
Free Website
You can get a free website from our side that you can apply your learning and can sale your excellence through your own website in health industry.
Admission Process for Certificate Course  in Physiotherapy Assistants 
Please find below the detailed steps to be followed as a part of the admission process. 
Find The Application Form
Apply By Filling a Simple Application Form.
Get Shortlisted
The candidate will be shortlisted based on the application form submitted.
Pay & Start Learning
An offer letter will be rolled out to a select few candidates. Secure your seat by paying the admission fees.
Start with Video Lecture:
Subject-matter experts teach core concepts,
Lectures are self-paced to allow ease learning,
Theory & practice are simplified with animation.
Live Online Session: 
Allows you to revise concepts covert in video lectures,
Trainers demonstrate live dashboard simulations as required,
Trainers assist with personalized solution for practical problems.
1 to 1 Monitoring:
Personalized monitoring sessions are available for every course,
Enable you to get answers to any additional doubts,
Your additional extra care for Physiotherapy Courses.
Practical Demo Sessions:
Allows you to revise concepts covert in video lectures,
Trainers demonstrate live dashboard simulations as required,
Trainers assist with personalized solutions for practical problems.
Mentors
We handpicked Subject matter for video lectures and live sessions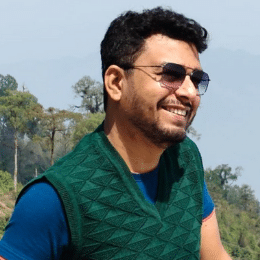 Mr. Bidyut Bikash Dhar
Mentor
FACULTY 1

FACULTY 2
SuperSession From

Renowned

Doctor & Surgeons
Every Saturday MADRE host lives super sessions with top Surgeons and heavyweights of specialists.
Dr. Dilip Dutta
MBBS, MS, DNB, MRCS, Fellow (Neurosurgery)
Neuro-Surgeon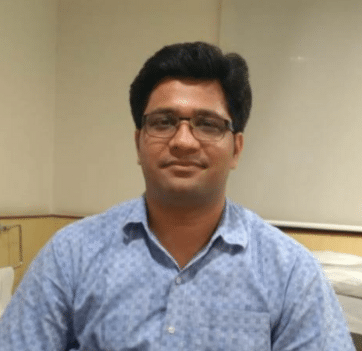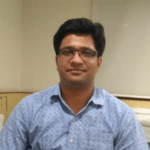 Dr. Monojit Chatterjee
MBBS and MS – Obstetrics & Gynaecology
Gyno-Surgeon
Dr. Gaurav Gupta
MBBS, DNB , MNAMS, M.Ch
Sports & Joint Replacement Surgeon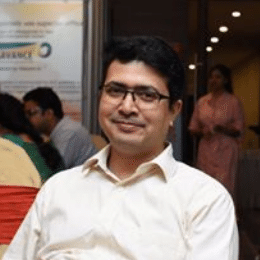 Dr. Debabrata Kumar
MBBS, Diploma in Orthopaedics
Orthopedics surgeon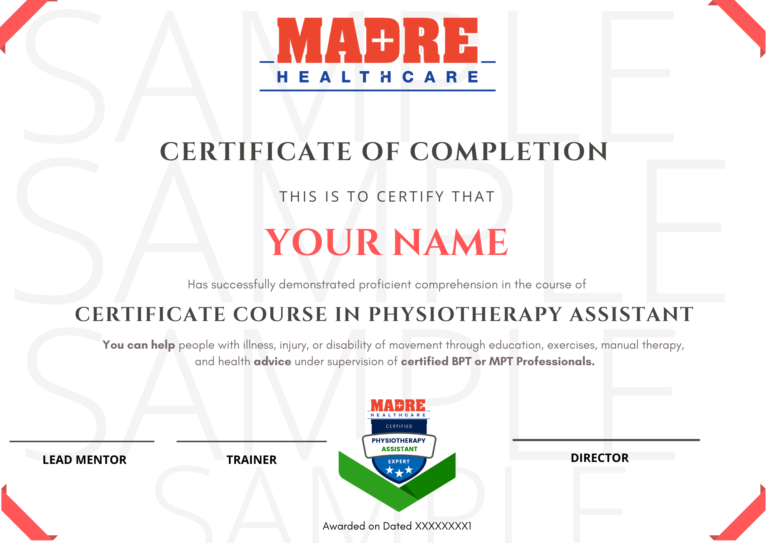 What do our Students say about Physiotherapy Assistance Course?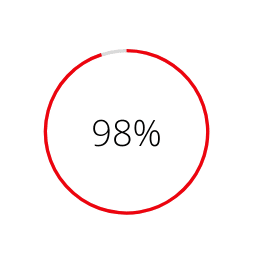 After the Course Training, we ask every student,
                                   "Are you able to achieve your goal? "
                                       98% of the Students say, "Yes".
STUDENT
WORKING PROFESSIONS
FREELANCER & CONSULTANT
FRESHER, CAREER SHIFTER
HERE'S EVERYTHING YOU ARE GOING TO GET

 


WHEN YOU

JOIN AS A VIP TODAY
Bonus #1 – Get FREE WEBSITE
Bonus #2 – Get FREE SEO Training
Bonus #3 – Get FREE Lead To Generation Techniques
Bonus #4 – Get FREE Google & Facebook Ads Master Program
Bonus #5 – Get FREE Google Adsense Approval and Earning Funnel
Bonus #6 – Get FREE YouTube Earning Funnel Master Course
Bonus #7 – Get FREE Affiliate Marketing Earning Funnel Master Course
Bonus #8 – Get FREE Personal Branding and Reputation Management Secrets
Bonus #9 – Get Top 3 Surgeons 30 Minutes Live Session
Bonus #10 – Get Blogging Master Course
Certificate Course in Physiotherapy Assistance: Student Queries