Manipal Hospitals is one of the famous multi-specialist hospital in India. Manipal Hospital has 16 hospitals in 14 places across 6 states over all in India among which 1 quarantine center, 8 tertiary care center, 7 secondary clinic hospital, 2 primary care hospital and out of India 1 hospital in Nigeria. Having a good education hub in South India in the form of Manipal University, it brings a great fam to Manipal Hospital. Manipal Hospital has offers the best healthcare services to their valuable patients who have come with the trust. Our expert team always aimed to bring the wellness of our patients by the treatments of both medical and surgical for diseases and injuries with our expert team of 2000 doctors, 6000 nurses, and non-medical supportive staffs by curing of more than 2 million patients.
Location: Bangalore, Karnataka
Establishment: June 10, 1953
Specialisation: Multi speciality Hospital

Manipal Hospital OPD Timings: Monday – Sat 09:00 am – 07:00 pm

Manipal Hospital Address: 98, HAL Airport road, Bangalore , Karnataka – 560 0179

Modes of Payment: Cash, Debit or Credit Card
Manipal Hospital Accreditation: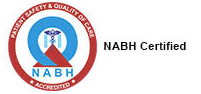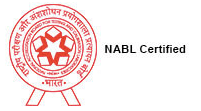 Manipal Hospital OPD Appointment Phone Contact Number:
(+91) 94-333-650-39 | 98-30-36-36-22
Our Online Booking Helpline is also Available on the following FREE Apps. You can send us your passport scan copy and medical report for a 100% Free Medical VISA invitation letter and Doctor Appointment.

Center of Excellence:
Cardiology, General Surgery, Cancer Treatment, Liver Transplant, Kidney Transplant, Heart Transplant, Replacement Surgery, Orthopedics, Neurology, Nephrology, Dermatology, Pulmonology
Manipal Hospital, Amenities & Facilities

.                 

.                 


For International Patient Extra Care
and Support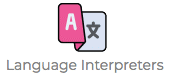 Manipal – SPINE CARE CENTER (Neck & Low Back Joint)
Manipal Hospital is one of the best hospitals for Spine care centers and Spine Surgery. Manipal has a dedicated team for Spine care and Spine surgery with excellent and expert Consultants, Surgeons, Critical Care units, and Day Care units. Manipal Hospital has the most successful Surgeon, Dr. S Vidhyadhar – Chairman & HOD, Spine Surgery, and Consultant – Robotic Spine Surgery in Manipal Hospital, Ols Airport Road Bengaluru. With the best multispecialty team, Manipal Hospital treats every patient with extra care and disgnosis.
Manipal – HEART TRANSPLANT SURGERY 
Manipal Hospital is one of the most trustworthy hospitals for Heart Transplant Surgery & Treatment in India. Manipal Hospital has the best Cardiac Surgeon team with past long years of experience in Cardiology and Heart Transplant Surgery. Manipal Hospital has the best infrastructure, facilities, and surgical instruments for the best care of the patient as well as the donor. Manipal Hospital has the best specialty team to take care of all risks, possible problems, and all results outcomes from Heart Transplant Treatment.
Manipal – ARM KNEE REPLACEMENT SURGERY 
Manipal Hospital has the best multispecialty ARM Knee Replacement Surgery team with the best Surgeon and critical care units having past long experiences and risk-taking expertise. Manipal Hospital team has the most supportive team to take care of patients for their utmost recovery with their family too, With the best facility of Knee Replacement Surgery, Manipal Hospital treats their patient to wellness.