GNRC start operation outside Assam with its Fourth New Unit under the name of GNRC Medical was made operational in July 2018 at Kadambagachi, Taki Road, Barasat, Kolkata. The GNRC Medical Hospital Main aim to provide affordable Quality treatment under its Affordable Health facilities. The Hospital already has all the modern facilities required for providing quality treatment and care to the patients of the near Barasat. The hospital has a host of clinical departments like Neurology, Neuro-Surgery, Interventional Cardiology, Orthopedics with Joint Replacement, ENT, Internal Medicine, Nephrology, Maxillofacial Surgery, Pediatrics,Urology, Dermatology, General Surgery, Obstetrics & Gynecology,   Dental, Ophthalmology. The hospital is equipped with diagnostic services like MRI, CT scan, Ultrasonography, Pathology, Bio-Chemistry, Microbiology, Holter, ECG, Echo Cardiography, X-ray, Cathlab, TMT, EEG, NCV, etc. The hospital also has a dedicated Dialysis Unit, ICUs with Ventilators, NICU, PICU, and 24×7 Accident and Emergency.

Establishment: Year, 1985
Location: Barasat, Kolkata, Assam
Specialisation: Multi speciality Hospital

GNRC Hospital OPD Timings: Monday – Sat 09:00 am – 07:00 pm

GNRC Hospital Address: Kolkata – Basirhat Rd, Koyra, West Bengal 700125

Modes of Payment: Cash, Debit or Credit Card
GNRC Hospital Accreditation: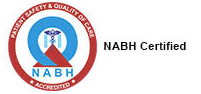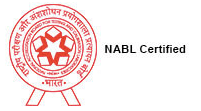 GNRC Hospital OPD Appointment Phone Contact Number:
Free Ambulance: 1800-345-0011
Book an Appointment: 1800-345-0022
Our Online Booking Helpline also Available on the following FREE Apps. You can send us your passport scan copy and medical report for 100% Free Medical VISA invitation letter and Doctor Appointment.

Center of Excellence:
Cardiology , General Surgery , Cancer Treatment, Liver Transplant, Kidney Transplant, orthopaedics, Neurology
GNRC Hospital, Amenities & Facilities

.                 

.                 


For International Patient Extra Care
and Support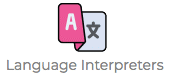 .               

.           
.