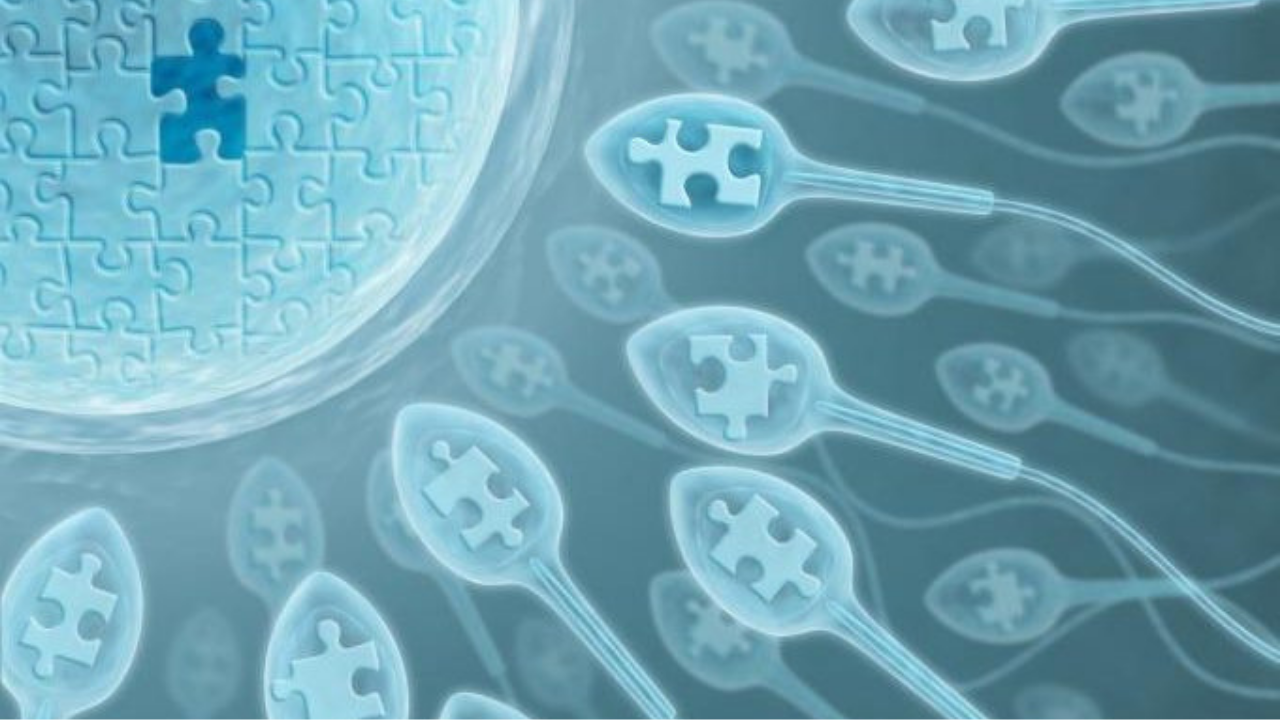 Infertility is a condition that explains the failure to determine a clinical pregnancy. Even after 12 months of regular, unprotected sexual copulation, when an individual is unfit for pregnancy, it hints at sterility. Also, due to an impairment of a person's potential to reproduce either as a person or with his/her partner. Find out about the common causes of infertility to be careful about your health. 
What are the Common Causes of Infertility?
Common causes of female infertility are Ageing, Polycystic ovarian syndrome (PCOS), Endometriosis, Weight and Sexually transmitted infections (STIs).
Causes of infertility in women
1. Ovulation
The most common cause of female infertility is the failure to ovulate. This occurs in 40% of women with infertility issues. Not ovulating can result from several causes, such as Ovarian or gynecological conditions,
2.  Endocrine Disorders
Endocrine disorders such as thyroid disease or problems with the hypothalamus and even lifestyle and environmental factors.
3. Irregular Periods
Most of the time the menstrual cycle includes several phases and problems at any one of the stages. This can lead to infertility or difficulty getting pregnant.
4. Blockage of Fallopian Tubes
The blockage of fallopian tubes restricts the eggs to not move from the ovaries to the uterus and sperm is not able to reach the egg for fertilization. Structural problems with the uterus, such as Endometriosis, Uterine fibroid, polyps, uterus scarring, and abnormally shaped uterus can highly interfere with the implantation causing infertility.
5. Sexual Transmitted Diseases
Untreated gonorrhea and chlamydia in women can lead to pelvic inflammatory disease, untreated syphilis, chronic infections in the cervix, and surgical treatment of cervical lesions associated with human papillomavirus (HPV) infection All of this can reduce the amount or quality of cervical mucus causing infertility in women.
6. PCOS to Obesity
Eggs may not mature properly for a variety of reasons, ranging from conditions such as PCOS to obesity to a lack of specific proteins needed for the egg to mature.
7. Implantation Failure
Implantation failure also refers to the failure of a fertilized egg to implant in the uterine wall to begin pregnancy.
8. Primary Ovarian Insufficiency (POI)
Women with Primary Ovarian Insufficiency (POI) often have trouble getting pregnant.POI is a condition in which a woman's ovaries stop producing hormones and eggs at a young age. Women with POI ovulate irregularly and may have abnormal levels of ovarian and pituitary hormones due to problems with their ovaries.
9. Autoimmune disorders
Lastly, Autoimmune disorders cause the body's immune system to attack normal body tissues. Autoimmune disorders like lupus, Hashimoto's, and other types of thyroiditis, rheumatoid arthritis can also affect fertility. Hence, they are thought to involve inflammation in the uterus and placenta or medications used to treat the diseases.
Medications for infertility can differ from medications to embryo implantation in assisted reproductive technology (ART). Also, there are treatments that are particularly for both men or women. Some of them include both spouses. In most instances, infertility is managed with standard medical remedies, such as medicine or surgery.
Even if all this fails, it is fit to use eggs or sperm given by a third party. Or even to have another woman carry a fetus. If you're having trouble getting pregnant, it is best to see a doctor who will help you figure out why. Also, work with you to find a treatment that can help.
Frequently Asked Questions (FAQ) About the causes of Infertility
What is the leading cause of female infertility?
What is the most common cause of infertility in females of childbearing age?
What is the most common cause of male infertility?
What is the most common cause of infertility in females?
What is the most common cause of infertility?
What is the leading cause of infertility?
What is the most common cause of infertility in males?
What is the most common cause of infertility in women?
What is the most common cause of low sperm count?
What are common causes of infertility due to male factors?
What is the leading cause of infertility in women?
What are common causes of infertility due to female factors?
What is the most common cause of infertility in men?
Reasons for infertility in women
Fertility hospital
Most common causes of infertility
Common causes of infertility
Reason for infertility in female
Most common cause of infertility in females
Fertility problems in females
Common causes of infertility in females
Certificate course in infertility
Infertility problems in females
Common fertility issues
The most common cause of female infertility is
The most common infertility problem in women is
Most common reasons for infertility
Common reasons for infertility
Most common fertility issues
Most common cause of infertility in women
The most common cause of infertility in women is
The most common cause of infertility
The most common cause of infertility in females is
Infertility in females is commonly caused by
The causes of infertility
Common reasons for infertility in females