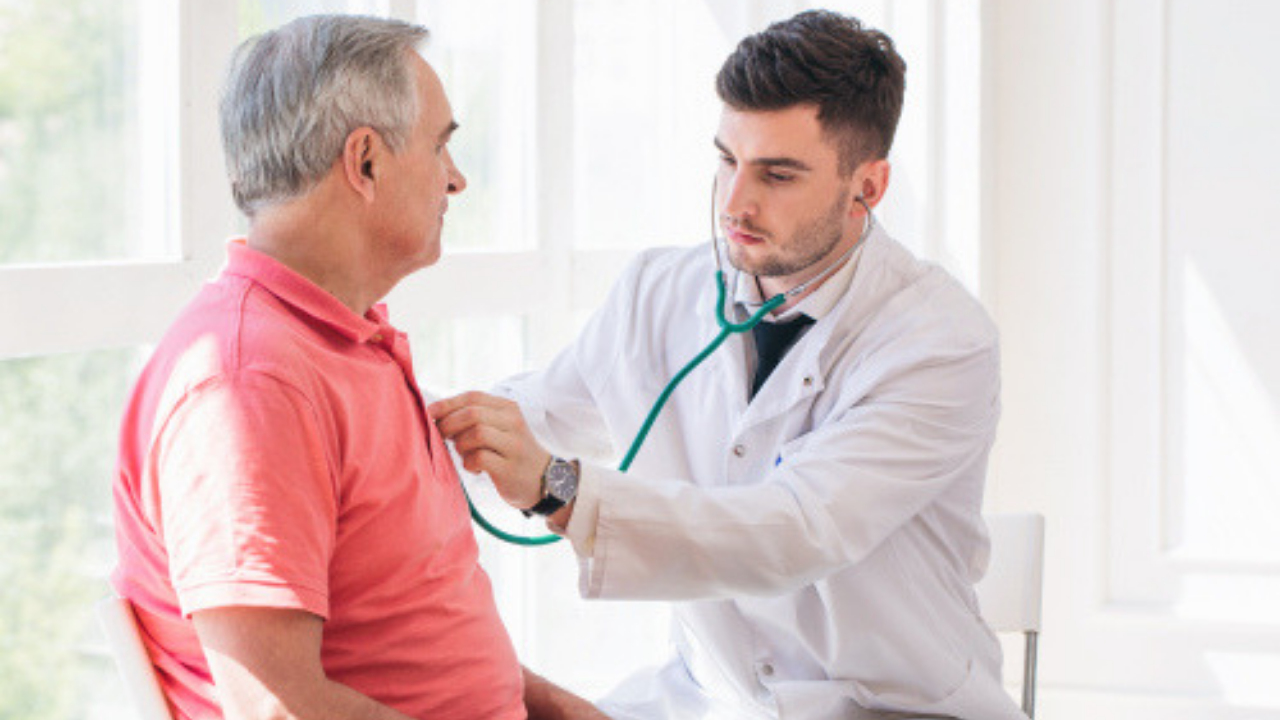 The heart is one of the most vital organs of our body, which pumps the blood to the different organs in our body. Unfortunately, heart diseases are increasing day by day, and it is the leading cause of death. The highly experienced doctors are very professional and capable to operate successfully and secure the lives of our precious ones. Here is a list of the famous heart surgeons in India.
Following are the list of the top 10 heart surgeons in India
1. Devi Prasad Shetty
Devi Prasad Shetty is an Indian cardiac surgeon. He is also an entrepreneur and chairman and founder of Narayana Health. Narayana Health is a chain of 21 medical centers in India. He was awarded the Padma Shri, for his extensive contributions in the field of medical healthcare which according to him should be affordable. He promises to provide healthcare to all segments of society without discrimination. Also, he is the recipient of Padma Bhushan in 2012. Shetty has also started the use of low-cost diagnostic services. He has performed over more than 15000 successful cardiac surgeries.
2. Ramakanta Panda
Ramakanta Panda is currently working as  Head Consultant for Cardiovascular Thoracic Surgery and the Vice Chairman and Managing Director of the Asian Heart Institute located in Mumbai, India. In addition, he set up the Asian Heart Institute in 2002. Dr.Panda has completed over 20 thousand cardiac surgeries including over eighteen hundred redo bypass surgeries and over three thousand high-risk surgeries triumphantly. Thus, Dr. Panda's success rate in bypass surgery has wide recognition and respect worldwide.
Dr. Panda has a reputation for being 'one of the safest heart surgeons' globally. Dr.Panda vehemently promotes a healthy lifestyle for Indians and his educational comments and counsel are sought widely by the Indian media. 
3. Ashok Seth
Ashok Seth is an Indian cardiologist. He has performed over 50,000 angiograms and 20,000 angioplasties, which has been recorded and listed in the Limca Book of Records. He is an honorary Fellow of the Royal Colleges of Physicians of London, Edinburgh, and Ireland. Also, he is also the chief cardiologist. He heads the department of cardiovascular sciences and cardiology council at the Fortis Healthcare. Further, he is the recipient of the Padma Shri, in 2003, followed by Padma Bhushan in 2015.
 He is credited to have contributed greatly to the treatment for the poor, is known to have been involved in many research activities. His research has been published by over 250 medical papers in national and international journals.
4. Dr. Praveen Chandra
Dr. Praveen Chandra is an Indian Cardiologist. He is one of the most successful heart surgeons and leaders in Angioplasty in the country and is capable of a lot of new devices and technologies. He has been awarded for his contributions in the field of Coronary angioplasty in India in 1998. His research has been documented and he has published approximately 100 articles, reviews in various national and international scientific journals.
5. Tejas Patel
Prof. Dr. Tejas is thought to be a pioneer in the field of cardiology. He is currently the chairman and chief cardiologist at Apex Heart Institute, Ahmedabad. Dr. Patel has received the Dr. B. C. Roy Award, the highest Indian medical award. He was also bestowed upon by the Government of India in 2015 with Padma Shri for his contributions in the field of cardiology. Patel has started his own legacy of transradial angioplasty in India. He has published several research papers and abstracts. 
6. Dr. Amit Mittal
Dr. Mittal is presently a Consultant Cardiologist at the Indraprastha Apollo Hospitals in Delhi. He has an excellent and wide clinical experience and has successfully performed more than 15,000 cardiac surgeries. Dr. Mittal has also served as a Faculty. He was an Asst. Professor at the G.B Pant Hospital where he had previously completed his cardiology training from.
7. Dr. Jose Chacko Periappuram
Dr. Jose Chacko Periappuram is a cardiac Surgeon who has successfully performed the first Heart Transplant in the state of Kerala, India. He has also built a charitable trust named The Heart Care Foundation which caters to provide financial help to the government medical colleges in the state of Kerala. Dr. Periappuram has performed over 15,000 successful heart surgeries and 10,000 independent cardiac surgeries.
Dr. Periappuram plans to donate financial help for 100 heart surgeries every year.
8. Naresh Trehan
Dr. Naresh Trehan is an eminent cardiovascular and cardiothoracic surgeon located in India. He is the founder of the Escorts Heart Institute and Research Centre in 1988. Dr. Naresh Trehan has high credibility in performing several highly complicated surgeries which include The President of India in 1991.
Further, he has been honored with the Padma Shri, Padma Bhushan and Lal Bahadur Shastri National awards for his contributions in the field of cardiology.
9. Dr. K.R Balakrishnan
Heart Surgeons in India like Dr. Balakrishnan specializes in the field of Cardiac Science and is cardiothoracic and transplant surgeon. He has performed India's first successful HVAD implant surgery in the year 2013.
Also, his contribution to the field of medicine has been noteworthy and path-breaking. He has also organized a number of workshops on many contemporary topics such as Arrhythmias and Hemodynamic Monitoring.
10. Dr.Purshottam Lal
A pioneer in the field of interventional cardiology, Dr. Purshotam Lal. The President of India praised him for his ingenious methods and hard work towards his profession. Dr. Lal is considered to be the best cardiologist in India. He is the only surgeon to operate high-risk aortic valvuloplasty and introduce INQUE balloon in India.