Medical Treatment is the management and care of a person to combat any illness or medical disorder related to one's health. Every country does not have the required means or expertise to treat certain diseases or disorders. Hence, this results in patients going to other countries to seek medical treatment and this is called medical tourism. Discover the top 10 types of medical tourism for better health care services.
Medical Tourism Definition – Know More About Medical Tourism & How it Works?
What is Medical Tourism?
When people travel to foreign countries to receive medical treatment, it is called Medical Tourism.  Every year, lots and lots of people participated in this Medical Tourism. Most of the time people around the world travel to different developed and advanced countries for major and good quality medical treatments at affordable costs. For example, people from various countries are most likely to visit India for orthopedic surgeries because they receive better quality and affordable surgeries there.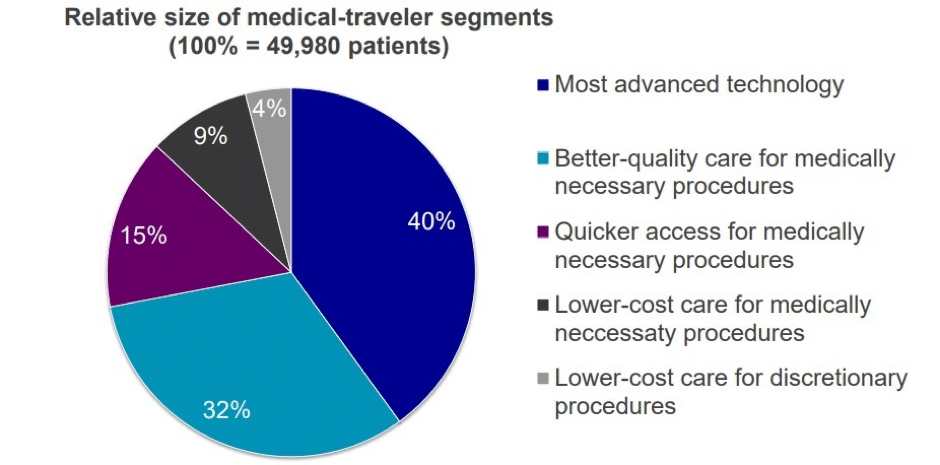 Figure 1: Main Drivers of Medical Tourism Business according to WHO
(Source: https://colorwhistle.com/medical-tourism-business/)
Do you really know about Medical Tourism?
Well, Medical Tourism is much of a wider term that states medical tourism is the process of traveling outside the domestic territory in order to seek medical care. Millions of people travel overseas from less-developed countries to developed countries for the motive of treatment- from dental care to crucial heart surgery at an affordable cost-effective price. 
Reasons behind Medical Tourism
There are various reasons for Health or Medical Tourism. But most people attempt this for-
Non-availability of skilled or professional doctors or reliable and advanced technology for treatment
Economic purpose
Treatment Delay
Non-approval of a particular treatment in a specific country
Now, who is a Medical Tourist?
A person or someone who travels out of the country to receive medical help from another country is a medical tourist.
What is Health Tourism?
Health Tourism is just a wider term of Medical Tourism. It generally covers a wide range of various serious health treatments and services. This range can start from preventive and health-conductive treatment to rehabilitation and curative travel forms.
Health Tourism Definition – Health Tourism Vs Medical Tourisms – Is that Both the Same Terms?
Differentiation between Health Tourism and Medical Tourism depends on various perspectives of different people at different times. A point can seem ethical to someone where the same point can be unethical to others who are affected by this field. Where Medical Tourism is basically for minor or average level surgeries (Like cosmetic surgery) or similar kinds of health treatments, but Health Tourism represents a wider range of travel that focuses on medical treatments and healthcare services.
Are Health Tourism and Medical Tourism both the same terms?
Actually, yes!  Both terms represent the same. Both Health Tourism and Medical Tourism refer to traveling outer countries for better and affordable treatments. Just there is a small difference between these two things, that Health Tourism sometimes refers to a big and wider level of medical treatments and cost where Medical Tourism refers to some small treatments.
What Is Spa Tourism?
Spa Tourism is a part of Wellness Tourism. In this kind of tourism, experience blends with activities that involved healthcare treatments. Spa Tourism includes improved healthcare therapies like balneotherapy and hydrotherapy. In present days, Spa Therapy is also used as an alternative medical treatment. It uses our body's five senses to create mental, physical, and emotional balance.
What is Wellness Tourism?
According to GWI, when a person travels overseas to pursue personal wellbeing, then it is called Wellness Tourism. Wellness tourism is aggregated by different expenditures associated with the trip of wellness tourists.
What is Hospital Tourism and How does Hospital Tourism work?
Classifications of Medical Tourism – Types of Medical Tourism You Must Know:

Travel is focussing on Medical treatments and the use of health care services uses a far wider term which is known as health tourism. It covers a wide range of health-oriented tourism from health, conductive and preventive treatment to even curative self-driving as well as rehabilitation.  
 There are three main types of medical tourism categories well known in the health industry.
Outbound Medical Tourism: When patients travel from their native country to a foreign country to undergo medical treatment is called outbound.
Inbound Medical Tourism: W

hen patients travel from a foreign country to their home country for medical treatment it is called inbound

Intrabound or Domestic Tourism: This

involves no International traveling and patients travel from one part of their own country to another to seek medical help. 
There are multiple types of medical tourism, however, given below are the top 10 types of medical tourism treatment patients visit Worldwide.
1. Dental or Dentistry:
People often seek dental healthcare facilities outside their own country or local healthcare systems. Their own country might be lacking ever-advancing facilities. 
2. Orthopedics:
One of the most asked for the top 10 types of medical tourism is in the department of Orthopedics. People might seek medical tourism to treat their musculoskeletal system. 
3. Cosmetic/Plastic surgery:
To remove signs of aging or change or improve, doctors attend to a person's appearance for cosmetic or plastic surgeries. This asks for highly developed technological procedures and instruments. Every hospital may not carry out these procedures. So, a person seeking this kind of surgery mostly travels to other countries. 
To treat congenital heart diseases, coronary artery disease, heart failure, or Bueller heart disease and Electrophysiology one might seek medical tourism. A country might not have the proper training or expert cardiologists. Hence a person could go to a foreign country to treat any heart disease. 
5. Bariatric surgery:
Bariatric or weight loss surgery request highly trained professional experts or surgeons to do this. Though, all countries do not have a properly trained professional to undergo this kind of surgery or even equipment. Thus, most people opt for medical tourism in the case of this surgery. 
6. Fertility treatment:
People often seek medical tourism in the case of fertility treatments. So, the main reason being when it is a question of fertility treatment people want the best option and don't want to take risks.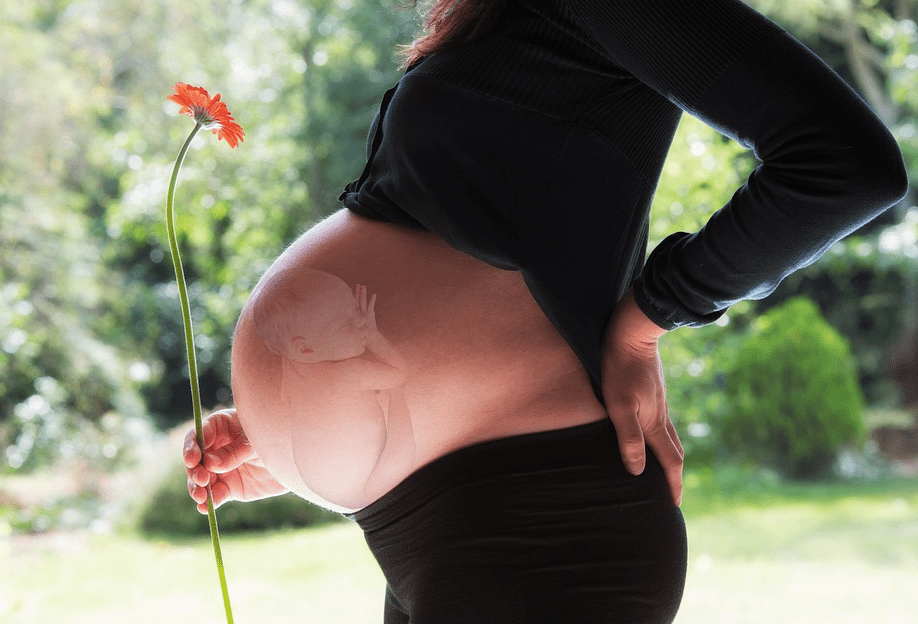 7. Eye surgery:
Eye Surgery is a very risk-prone surgery. People can depend on expert surgeons for their dexterity and training. All Countries do not have suitable facilities or experts to perform such surgeries. Thus, people have to travel to foreign countries for the best options. 
8. Ears, nose, and throat:
ENT surgeries require a lot of modern equipment and technologies. Thus, people mostly travel to foreign countries to undergo such surgeries. 
9. Organ transplants:
Organ Transplants involve a lot of risk-taking and surgeons should be taking care of these procedures with the help of the best equipment. 
10. Rehabilitation:
Most countries do not have proper rehabilitation centers and thus, medical tourism is the only option. 
Thus, Medical Tourism is the act of people traveling to other countries to seek medical treatment. Generally, this involves people traveling from less-developing countries to a country that is more developed in nature. Also, has higher medical facilities and requirements.
Another reason might be that certain medical services that have no license or is unavailable in their native country. The main reason behind medical tourism is for surgeries or similar treatment. However, people do travel for fertility tourism and dental tourism also.
Top 10 Medical Tourism Destinations in The World – Best Countries For Medical Tourism And Better Treatment Facilities
Here is the list of the top 10 most popular Medical Tourism destinations in the world-
Japan
Korea
The US
Taiwan
Germany
Singapore
Malaysia
Sweden
Thailand
India
Best Medical Tourism Companies in The World You Can Trust for Your Medical Treatment
Apollo Hospitals Enterprise Limited
(Chennai, India)
Aditya Birla Health Services Limited
(Pune, India)
Barbados Fertility Center
(Bridgetown, Barbados)
Fortis Healthcare Limited
(Haryana, India)
Healthbase
(United States)
BB Healthcare Solutions Ltd
(Basildon, United Kingdom)
KPJ Healthcare Berhad
(Kuala Lumpur, Malaysia)
Samitivej Hospital Group
(Bangkok, Thailand)
Prince Court Medical Centre Sdn Bhd
(Kuala Lumpur, Malaysia)
Seoul National University Hospital
(Seoul, Republic of Korea)
Frequently Asked Questions About Medical Tourism and Health Tourism 
Question:  How to get patients for medical tourism?
Answer: There are several numbers of different strategies to attract patients towards Medical Tourism. Some basic yet important strategies are mentioned below-
Have a strong marketing strategy:
The best way to attract patients to Medical Tourism is to have a strong and innovative marketing strategy. In today's world, social media marketing is the best way of marketing. People tend to get interested in the treatments with good reviews. It is like setting an impression first in your patient's mind.
Make it easy for people to find the business:
Nowadays people choose Medical Tourism Destination based on popularity. So, in case your business is not so popular and kind of hidden then it will be really difficult to attract patients. The best way to prevent this kind of situation is to enroll your business name in a medical site so people can easily find it.
Figure 2: Consumer's path to Medical Business
(Source: https://colorwhistle.com/medical-tourism-business/)
Medical Tourism Training and Accreditations:
Many businesses avoid this but yes, training and accreditation are important for your business to get noticed by people. With proper training, someone can easily know what to do or what not to do in order to attract consumers.
Reliability and Affordability:
Your business should offer better quality medical treatments at affordable prices. That is the only way to gain popularity in this field.
Question: How to start medical tourism in India?
Answer: Before Starting your medical tourism business in India you should keep in mind the following things-
Do proper research:
A little extra study never does any harm. So, try to study the market condition before starting a business in this field. You should know the job wells that you can give your best to the clients.  Study on market competition, different medical treatments and centers, how they are offering treatments, and different nursing homes providing quality health care services. Having a piece of proper knowledge about the industry always puts you a step ahead of your competitors.
Know the condition of the market:
People see India as a popular destination for medical treatments related to dental, eye, cosmetic treatments as well as open-heart surgeries and knee replacements. In addition to that, which treatment costs more than $80000 to $150000 in the US and Britain, the same treatment can be done in half cost in India with better quality services. Additionally, you need to go through some important statistics before opening a Medical Tourism business.
Be money smart:
When the amount of expenditure gets low the business flourishes on its own. Anyone can start this medical business with a telephone connection and essential internet. Do not try to spend extra at the initial stage of business. Save your money as capital for future use. You just need to spend more on an advertisement, gaining knowledge on health tourism, making valuable connections with certified hospitals.
What is the best country for medical tourism?
India is currently reaching the limit of the sky in orthopedic and cardiac surgeries which is the main reason for the growing rate of Medical Tourism in the country. Cities like Mumbai, Delhi, and Bangalore are currently seeing a total 30% annual increase in the number of medical tourists coming from the US, Europe, and Canada.  On top of the cost of treatment are much lesser in India which is also another main reason of attract Medical Tourism patient around the world.
Can I travel abroad for medical treatment COVID-19?
The answer is No! Because all flights are highly prohibited to accept any Corona Virus-infected patient. With that, any government does not allow an infected person in their country from outside country. Even, normal tourists are also facing problems with the same issue. You are only allowed to travel abroad when you are tested negative from Corona Virus and have all the medical documents to prove it.
What kind of precaution do people need to have if they are traveling abroad for medical treatment during a lockdown?
People are only permitted to travel overseas for non-essential purposes. A person can use the EU Digital COVID-19 certificate which shows that the person is fully vaccinated or he or she needs to have tested negative from CoronaVirus. In addition to that, the person should follow public health advice and have all the documents related to COVID-19 restrictions. If the person is traveling within the EEA country, then he or she should carry the EU Digital COVID Certificate (DCC). A DCC will show that-
The person is properly vaccinated as per the government rules and regulation
The person has a negative RT-PCR test result taken no more than 72 hrs before arrival
Recovered from infection in last 6 months
The person can still travel without DCC but with the certificate, it will be easy to show that the person satisfies all the required government rules and regulations related to COVID-19.
Can I travel abroad for medical treatment during the lockdown in India or any other country?
The answer is No! During lockdown no countries will allow you to travel. Even, all the travel mediums stay close during the lockdown. So, there is no way you can travel during the lockdown in India or any other country.
What are the business models for Medical Tourism?
Different types of business models in Medical Tourism are mentioned below-
Business to Customer
This business model focuses on patients through online mediums and links them with the providers. It is generally taken as Direct to Patient Model.
B to B Model
B to B or Business to Business model directly involves physicians with other physicians or doctors. It is generally known as the provider-to-provider business model.
Exporting Presence of Brand
Exporting brand presence refers to directly taking your brand to the patients. For example, different medical tourism companies in the US are currently trying to capture the Chinese market base.
Vital Information related to Medical Tourism Industry in India
According to the recent report presented by the CII-Grant Thornton study, the Indian Medical Tourism Market is expected to grow up to $8 Billion by the end of 2021. A CNN report shows that the Medical Tourism industry in India can grow by 200% by 2020 which can hit the range of $9 billion.
Vital Information related to the International Medical Tourism industry
MarketWatch reported that the Global Medical Tourism market can grow up to 16.1% at CAGR during the expected period of 2019-2025. A Statistica report shows that 53% of EU citizens are expected to travel overseas for medical purposes. BD Health & Fitness stated that Turkey is one of the fastest-growing countries in the field of Medical Tourism with an estimated contribution of $4 Billion into the economy per year.
Figure 3: Percentage of adults in the U.S. who had traveled abroad for Medical Tourism
(Source: https://www.statista.com/)
Exporting brand presence refers to directly taking your brand to the patients. For example, different medical tourism companies in the US are currently trying to capture the Chinese market base.
Figure 4: Review of people who had Medical Tourism service
(Source: https://www.statista.com/)
Figure 5: Recent growth in overall Medical Tourism Market
(Source: https://www.statista.com/)
Medical Tourism Service Providers around the world
Some of the world-famous Medical Tourism companies are mentioned below-
Vaidam
Medigo
Medical Tourism Malaysia
Seoul Guide Medical
Ventures Healthcare
Istanbul Safe Medical
CARE
TraveDoc
SMILES
PlacidWay
Bumrungrad International Hospital
Costa Rica Medical Travel
Best guides in the world for Medical Tourism
Here is the list of guides that helps you to get extra information about the Medical Tourism Industry-
International Medical Travel journal
Medic8
Treatment Abroad
Patients Beyond Borders
Medical Tourism Magazine
The Medical Tourism Directory for Costa Rica
Prem Medical Tourism Guide
Mobile Apps for Medical Tourism
In today's digital world, people prefer online easy to access information more. So, here is the list of some useful mobile apps that can help you to gain knowledge on Medical Tourism-
TaiwanTrade
MediApp
HealthTraveler™
MedTourism
3rdpot
HealthTraveler
PlacidMobile
What services do medical tourism facilitators provide?
Here are some essential and basic services provided by the Medical Tourism facilitator-
Treatment packages for consumers
Assistance in procuring a letter for a medical visa
Round the clock guidance and support
Scheduled doctor appointments
Money Exchange
Quick in-patient admissions
Arranging local sim cards
Safe and hygienic accommodation
Providing accurate end to end transportation guidance and so more
What software does international hospitals use to manage Medical Tourism patients?
MS Excel is the most common software used by hospitals to manage medical tourism patients. Apart from that, here are some useful programs used by international hospitals to manage Medical Tourism patients-
Appointment Scheduling
Medical Equipment Management
Electronic Health Record (EHR) Software
Medical Diagnosis Software
Imaging and Visualization
Medical Database Software
Hospital Management Software
E-prescribing Software
What's the average salary of a Medical Tourism Facilitator?
The average salary of a Medical Tourism Facilitator in India is ₹19lakhs/annum. Generally, it ranges from ₹10lakhs/ year to ₹29lakhs/year. On the other hand, in the US, Medical Tourism Facilitators charge $150 to $250/ hour from the clients.
What are the legal requirements to become a Medical Tourism Facilitator in India?
There are no such specifically mentioned legal requirements to become a Medical Tourism Facilitator in India. However, a person needs to follow business laws and rules set by the Indian Government. In addition, the person needs to have a registration certificate, Service Tax, PAN Card in the name of the company.
Advantages and Disadvantages of Medical Tourism
Every coin has two sides and similarly, Medical Tourism also has its pros and cons. Here are some significant advantages and disadvantages of Medical Tourism-
Advantages of Medical Tourism
The main advantage of medical tourism is that it is affordable and attainable at a very low cost. Nowadays, complicated treatments and surgery costs are higher than travel and accommodation costs. So, people can choose which country has the same treatment at a lower price and if possible then go for overseas medical treatment.
Medical Tourism empowers patients in making a decision. This is one of the strong advantages of medical tourism. People can find better options for treatments beyond the border by analyzing various options and facilities.
Medical tourism lets the patients choose desired nursing homes and nations where they would like to travel for their medical treatment. People always look for saving cost and it is crucial also. Medical Tourism sets a budget and helps people to seep treatments within that budget. Even, some Medical Tourism Facilitators offer medical insurance too.
People can get instant medical treatment without any delay. Some hospitals also take care of postoperative matters. In addition to that, it offers people low-risk treatments at an affordable cost.
Disadvantages of Medical Tourism
The main disadvantage of Medical Tourism is patients or their family members stay unaware of the qualification of doctors. In maximum cases, people gain secondary health problems because of the treatment provided by doctors. They depend on Medical Tourism Facilitators.
Sometimes, Medical Tourism Facilitators cannot offer quality treatments in developed countries even if they say so. Doctors seem to be careless about post-surgery medical complications too in some cases. This carelessness can lead the patient to death.
Many developed countries do not have proper malpractice or ethical standards. This fact increases the risk for medical travelers. In many cases, patients are not well informed about the possible results and risks in their treatments provided by the hospitals.
Misleading information, inefficient treatment, and wastage of money, time, and health risk can lead a person to death. In addition to that, a patient needs proper paper works and legal permits before attempting Medical Tourism and the procedures can be problematic.
There is no properly framed regulation in the maximum number of countries if things go wrong with medical tourism. Neither, medical travelers can seek help from their own country after having any treatment in another country. On top of that, maximum insurance companies do not provide health insurance for abroad healthcare expenses unless there is a link or tie-up between medical tourism organizations and facilitators.
Can anyone guide me for medical tourism business?
How can a medical tourism facilitator agency make a profit without a referral commission?
What services do medical tourism facilitators provide?
What software do international hospitals use to manage medical tourism patients?
What are the job profiles that require traveling with patients and assistance in medical tourism?
What's the average salary of medical tourism facilitator?
What are the legal requirements to become a medical tourism facilitator in india?
What is medical tourism? What are the risks and benefits of participating in it?
What is the regulation to start a medical tourism in India?
How can i generate leads for a medical tourism business?
How does medical tourism work?
How to start a medical tourism business in India?
How do you attract foreign patients
How do i prepare for medical tourism?
How do facilitators get patients for their medical tourism business?