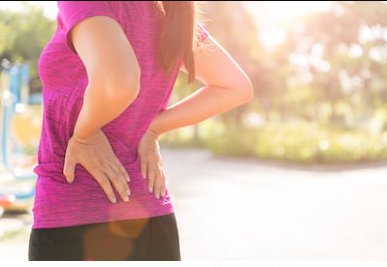 Patients ask their doctor " How to recover from hip replacement surgery". This frequently asks question, as patients are worried about their recovery process.
As all patients expect a normal life like before, without pain. They Eger to know about the recovery process.
If doctors recommend you to do total hip replacement surgery, this article is going to be very beneficial for you. As here we will discuss The best way to recover from hip replacement surgery.
You expect a normal, obstacle-free life after replacement surgery, but you have to remember that it will take time. Knee and hip replacement surgery are the most complicated orthopedic surgery.
You should actively participate in ReHub program or healing process to get well soon. And ensure the most successful outcome of your surgery. To know more please go through this article.
Discharge from Hospital
After surgery, you will be discharged from the hospital within a week. Depending on your health condition, and speed of the healing process.
Before the discharge procedure, your orthopedic surgeon will check a few things
The pain intensity

Whether you are able to get up from the bed by yourself

Are you able to drink, eat, and go to the bathroom

If you are able to walk with an assistive device, such as crutches, or a cane, or walker) on a smooth surface.

Then the doctor will give you some hip precautions, to protect your surgery would from injury, and ensure proper recovery.
If you accomplish the above goals, the doctor will give you the discharge certificate.
After discharge procedure, your doctor and health care team will provide you guidance, to assist the healing process at your home. According to the statistical report complication rate of total replacement surgery is very negligibly.  If any complication takes place by chance, it can be handled with medical treatment.
The main complication of total hip replacement surgery is infection, and Blood clotting
Sign of infection
Fever, temperature above 100

Feeling cold

Increasing inflammation, redness

Bleeding from your wound

Develop pain when you are taking rest or move.
Symptoms of blood clotting
Inflammation and swelling of your thigh, foot, and ankle

Severe pain in your leg

Redness, tenderness above and below the incision area, or at your knee.
If these symptoms take place, the doctor won't discharge you. You have to stay at the hospital for special care. As infection can damage your replacement surgery.
And blood clot after surgery is life-threatening, it can reach your lung.  If blood clot reaches your lung, you will feel shortness of breathing, prolonged chest pain. In this case, the doctor will give you anti-coagulation medicine or blood thinner injection.
Speeded up recovery process at your home
 After getting a discharge, you would come back home. Start your new journey of the recovery process. This step is definitely a determining step of how fast you get recovery.
Before surgery you have to prepare your home, that should be more convenient to use at the post-operative period.
We have discussed this topic, to know more click on the given link.
How to protect and care your wound
 Take care of your operation wound is the first step of recovery guideline. As it is the most infection-prone area. So keep clean and dry this wound area. Your dressing should be changed regularly, as suggested by the doctor.
Prevent your wound area from water; Cover it with medicated double-coated plastic during bath.
If you observe swelling and redness around the wound or bleeding from wound immediately consult with your doctor. As these may be the symptoms of infection or blood clotting.
You can expect severe to moderate level of swelling, in the first 10 days of replacement surgery. After that severity of swelling will decrease gradually. Thus you may have a moderate level of swelling 3 to 6 month after surgery.
You can reduce the intensity of inflammation and swelling, by elevating your leg slightly and using the ice bag. If you experience too much pain and swelling, you must talk to the doctor.
Remind your medication
Your doctor will prescribe you some medicine, according to your health condition. This medicine includes painkiller, stool softener, injections, opioid, and non-opioid pain relief medicine, Anti-nausea medication, an injectable blood thinner.
If you want to take any vitamin supplements or herbal product for energy and fitness, please discuss with your doctor. Because sometimes components of supplements react with prescribed medicine. And show a negative outcome.
Protection of the wound from any infection is a very important responsibility after surgery. As internal infection can damage your grafting completely. In these circumstances, the doctor may prescribe you some antibiotics for 15 days, after surgery.  Here your duty is to complete the dose of the given antibiotic.
Maintain a healthy diet and do exercise
Yes doing regular lightweight exercise, and maintaining a healthy diet is very important in the post-surgery period. Because it will speed up your recovery process. Your doctor may give you some vitamin and iron supplement.
It is a notable point that, If you are in blood thinner medication, then you have to avoid the potassium-containing supplement.
Cauliflower, Brussels sprout, green bean, lentils, soya bean, spinach, lettuce, Cabbage contain a high amount of potassium. So you should avoid these food.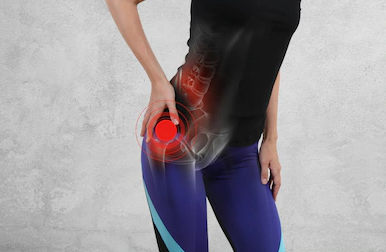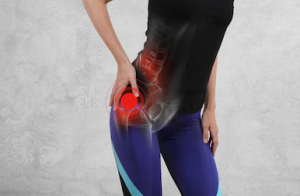 Try to do Normal activities
After returning from the hospital, you should try to do normal activities, and you should stay active. Physiotherapy treatment and regular limited movement are important. But here the main point is not to do too much and too soon.
Please discuss with the doctor, before resuming your sexual activity.  It is completely depending on your physical health condition.
You have to maintain a defined sleeping position. That is depending on your surgery position. Ask your doctor what is the safest position of sleeping.
Also read, Total knee replacement surgery step by step procedure
Here we try to guide you briefly, how can maintain life after surgery, Way to Recover From Hip Replacement Surgery as the post-surgery period is the most important period, that will help you to improve your condition. Surgery is painful but it will give you a longterm positive outcome if you follow perfect guidance. As any kind of negligence can damage your grafting and artificial knee. So proper guidance and regular doctor checkup are very important at this period. Because you may face some uncomfortable situation at post-surgery duration. 
So, keep following our website, to get proper guidance and surgery-related operation. 
Take care of your health, as health is your biggest wealth!!