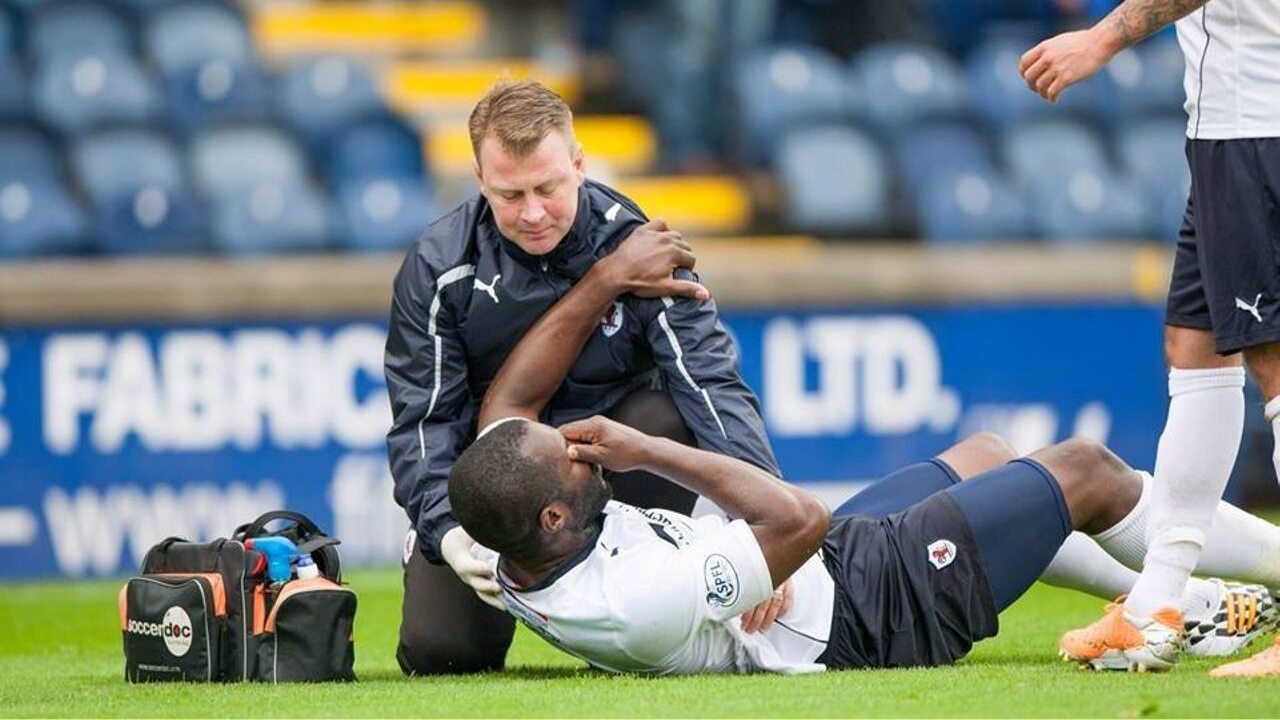 You've heard about practo healers and magicians, here we will talk about absolute magicians who maintain or rather upgrade the lifestyle of almost all sportsperson these days. Physiotherapists dealing in sports are almost lifesaver these days for sportsmen who aspire for more these days. 
Sports physiotherapists diagnose and attend sports injuries. They help individuals to get better and inform them on how to dodge similar injuries in the future.
They work with top-level professional sportspeople as well as people who play sports recreationally.
Duty of Sports Physiotherapists
Working with professional sportspersons physiotherapists often work as part of a team with sports scientists, coaches, and other healthcare professionals. The work may involve:- 
Examining and diagnosing injuries.

Identifying the cause of an injury.

Devising an individual treatment plan.

Agreeing with realistic timescales for the sportsperson to return to their sport.

Keeping accurate records of their treatment and progress.

Discussing the sportsperson's ambitions for the future.

The core skills used by physiotherapists include manual therapy, therapeutic exercise and the application of electrotherapy. Some also have skills such as reflexology or acupuncture, so they can offer additional services to patients. 
Sports physiotherapists are not only healers but also provide treatment at a certain level. The type of treatment depends on the damage and can include utilizing specialist medical equipment.
The kind of treatment undertaken by Sports Physiotherapists
Manipulation.

Massage.

Heat treatment.

Cryotherapy (therapeutic cooling as a means of treating injuries).

Therapeutic exercise.

Electrotherapy.

Ultrasound.

Acupuncture.

Hydrotherapy.
Sports Physiotherapists are also counselors- 
Sports physiotherapists often have to deal with people who are in pain and frustrated as a result of their injuries, so they need practical counseling skills together with patience and tact.
Working hours for Sports Physiotherapists-
Maximum sports physiotherapists work about 36 hours a week. The hours are irregular and can include early mornings and evenings.
Weekend hours are common, especially for those working in a clinic, as appointments are arranged to suit patients who work during the day.
Many sports activities also take place at weekends.
How to become a Sports Physiotherapist?
To become a sports physiotherapist it is important to have a physiotherapy degree recognized by the Health Professions Council (HPC). They can provide details of approved courses. Physiotherapy degrees are very intense, lasting three years' full time or four years' part-time, including long clinical placements.
Qualities a Sports Physiotherapists must possess?
Excellent communication skills.

The ability to explain clearly to patients how to carry out exercises.

To be good with their hands to carry out some treatments.

Motivational skills to assist clients to pursue treatment and therapy.

Patience, tact, and empathy, to treat people in pain or frustrated by their injuries.

Good interpersonal skills to work with clients and understand their needs.

To be able to inspire confidence and trust in clients and colleagues.

Also, to be able to work well in a team.

To be well organized and able to keep clear, confidential records about patients.
The biggest perk of being a sports physiotherapist is the ability to work with famous athletes and treat them. Moreover, sports physiotherapists travel a lot on competitions or training sessions, or even on tour with the team, so the travel opportunity is great.
Along with this, Sports physiotherapists also work with a great team of players who are dedicated and supportive. Also, the capacity to treat patients is a perk of its own.
If you run out of career choices this option might just be the one for you too. Add up to your list of options today.